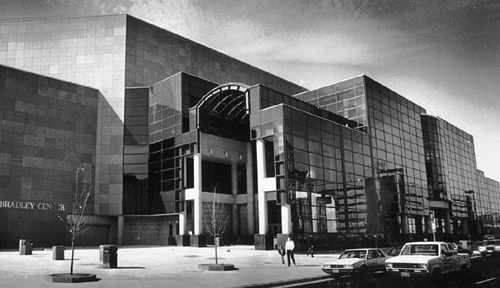 A lot of the comments coming to us are all pointing the franchise towards Milwaukee. That would even seem unlikely due to the current condition the Bradley Center is in, meaning if a team were to be started Milwaukee needs a new place to skate on. I guess the idea of just needing a slab of ice wouldn't fly. A little background on this arena:
Home to the Milwaukee Bucks, Admirals, Marquette Men's Bball, Iron (AFL), the occasional NCAA hockey or basketball tourney and dozens of concerts every year
Construction begin in 1986
Initial costs of building were about $90 million
It was opened in 1988 but is already one of the oldest NBA arenas, behind only MSG and the Oracle in Oakland, 2 others were finished in 88
Often finds its way onto top 10 worst arena/stadiums in sports
Built with money from Jane Bradley Pettit and Hary Lynde Bradley
Later given as a gift to the city, and thereby state, minimizing major costs for the franchises that use it
Originally built with the notion of getting an NHL team in Milwaukee
Ironically the first event was an NHL game between the Blackhawks and Flames
Needs roughly $20+ million in renovations for modernizing
Personally I've never had a great experience with the Bradley Center. I've been there about a dozen times, only 2 Bucks games and 1 hockey tournament. It was never bad for me, just average. It could have been the product I was watching though. All the seating feels awkward, steep stairs, narrow walk ways, bad angles, you name it. Although I was very excited for my first Bucks game, they were playing the Pacers and it was my first chance to see Ray Allen and Reggie Miller. If an NHL team did start in Milwaukee a new arena would be the way to go. You wouldn't have to put it downtown necessarily maybe in an area by Poto and Miller Park. Having an NHL team as well as the Bucks could help get that done. But how many arenas does a city need?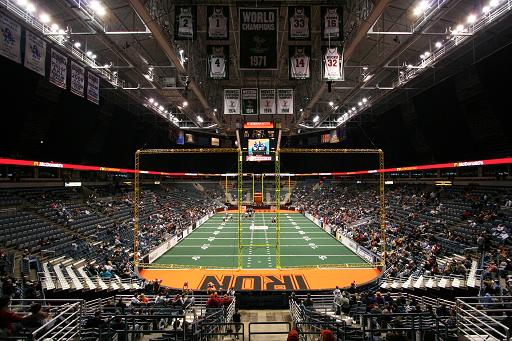 You know what, this doesn't make any sense. The arena is 22 years old and we are already calling for a replacement, for modernizing? What is it with this notion that there needs to be all these new arenas and new stadiums. When is Miller Park going to be redeemed too run down, 7 years? Sure the Kohl Center and Miller Park have that initial fanaticism with newness but can you really replace County Stadium and the Field House in the hearts of a Brewers and Badgers fan. There is a reason they left that smaller field standing in the exact same spot in the parking lot in Milwaukee. My favorite coffee table is a solid wood one my dad made 30 years ago, I'll probably have it until the day I die. I could go to IKEA and spend $200 on some new smelling plastic but it would probably last 5 years, I'd hate it, and have to get a new one every few years. Maybe that's the problem with the Bradley Center, it hasn't achieved that kitsch, it doesn't have those great memories (yet), that sentimentality, that cult of personality that places like the Field House and Lambeau Field embody. Maybe it's because too many organizations call it home, or its original purpose has never been fulfilled, would feelings about it change if a Stanley Cup was won there? Why should a team have to be defined by its house, it should be the other way around. As with my first Bucks game, you create a great product on the floor fans for the most part will look passed little imperfections of where they are sitting and how they got there.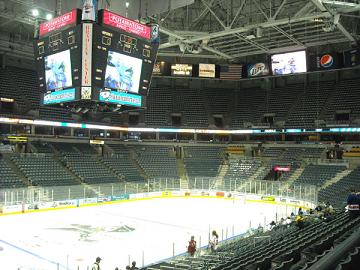 What will this modernizing entail? A jumbo, HD screen no doubt. But these do nothing more than tarnish the sport. I'm weary of the new cowboy stadium for that reason. I paid $200/ticket to have the live event be overshadowed by a screen almost as big as the field. What's the point of going anymore? The Brewers new screen will reportedly cost between $9 and $12 million. It's not my team but would that money be put to better use building up the farm system, bringing in extra players/personel? If they decide to go through with their updates, I wish they would use it to make better seating, maybe eliminating some to make it more spacious, opening up more parking options downtown, update locker room facilities, and make a state of the art training facility.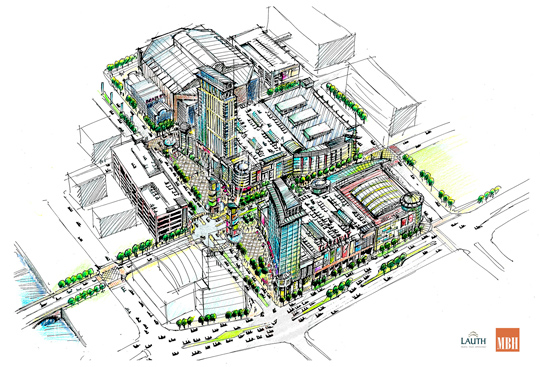 "The Future?" (as proposed by Lauth Property Group)
That or they could take over the US Cellular Arena, revert back to the name MECCA, it also has its charm. If there will be scheduling problems with the Admirals move them to the MECCA. Considering they are an IHL team playing in an NHL arena. It might create that intimate atmosphere that people want when they go to semi-pro games. Even when the Admirals draw great numbers (5000-6000), it doesn't seem as great when the space is more than half empty.
What do others think of the Bradley Center?
Maybe there is more to the reason why Milwaukee has never gotten that team that they were initially striving for, maybe we need to look south for that answer...
PS I wish they would have kept County Stadium.